The water's surface is calm.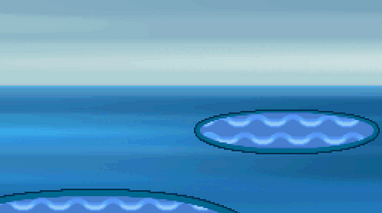 Water Surface is one of the Field Effects. It appears in battles that occur when the player uses Surf outside of battle and in the Fiore Mansion during Amaria's gym battle.
Transitions from other terrains
General Effects
Abilities Affected
Moves Affected
Moves with a 1.5x increase in base power
Other Moves
Transitions to other terrains
Seed
The Elemental Seed boosts Special Defense and applies Aqua Ring to the user.