The snow glows white on the mountain…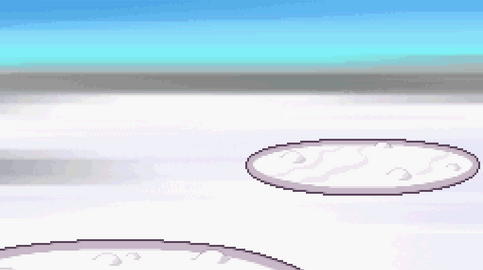 Snowy Mountain is one of the Field Effects. It appears constantly in Ametrine City and the outer zones of Ametrine Mountain.
Transitions from other terrains
A Mountain will transform into a Snowy Mountain if Hail has been in effect for three turns, or if the moves Blizzard or Subzero Slammer are used.
General Effects
Abilities Affected
Moves Affected
Moves with a 1.5x increase in power
When Strong Winds are active, all Special Flying type attacks get boosted by an additional 1.5x, as well as the following moves:
Moves with a 0.5x decrease in power
Other Moves
Transitions to other terrains
This terrain will transform into a Mountain if any of these moves are used:
Seed
The Telluric Seed boosts Special Attack, but lowers Accuracy.
Trivia
Snowy Mountain's intro text may be a reference to Let It Go from Frozen.