Prosperitas, Pax Pacis, Obseqium. Blessings of the Lord Arceus upon your house.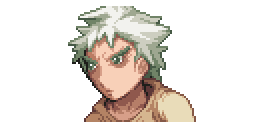 In the game
Spoiler warning!
This article contains plot details about events that occur later in the game.
Pokémon
First Battle
El is battled in a Crystal Cavern in a Single Battle format and he has two Full Heals.
Reward:

???

Arceus Lv.75

| HP | Atk | Def | SpA | SpD | Spe | IVs |
| --- | --- | --- | --- | --- | --- | --- |
| 0 | 0 | 0 | 0 | 0 | 0 | 10 |
Quotes
"Thou defiest me; thou defiest the Lord." -After defeat in Citae Arc-d' Astrae Aerie.
Post-battle speech (Victory)
I trust my power is now demonstrated.
Yet, you elected to side with me; I will show you the Lord's mercy.
However, for the others...
[Radomus]: I think that's about enough.
Hm. Yes, you shall recieve the devine punishment next.
[Radomus]: On the contrary- it's my move now.
[Radomus]: Gardevoir! If you can hear me, wherever you are...
[Radomus]: ...Teleport, now.
[Gardevoir]: Ta-daaa!
What... How...
[Adrienn]: A-ah... So that's the real Gardevoir.
[Gardevoir]: At your service~ Miss me?
[Radomus]: Dearly. But we're not done yet. Gardevoir- Hypnosis attack.
[Gardevoir]: Yeees, master!
W-what are you-...
[Gardevoir]: Good night! Mwah!
Post-battle speech (Defeat)
As but a false idol, it cannot hope to mimick the true Lord's power...
Sprites
| | | |
| --- | --- | --- |
| | | |
| Trainer sprite | VS sprite | Overworld sprite |