Prosperitas, Pax Pacis, Obseqium. Blessings of the Lord Arceus upon your house.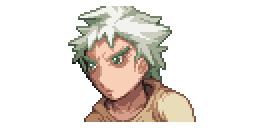 In the game
Pokémon
First Battle
El is battled in a Crystal Cavern and has two Full Heals.
| | |
| --- | --- |
| | |
| ??? | |

Arceus

Lv.75

| HP | Atk | Def | SpA | SpD | Spe | IVs |
| --- | --- | --- | --- | --- | --- | --- |
| 0 | 0 | 0 | 0 | 0 | 0 | 10 |
Quotes
"Thou defiest me; thou defiest the Lord." -After defeat in Citae Arc-d' Astrae Aerie.
Post-battle speech
...Challenger remains due to receive Canopy Badge. The Canopy Badge encourages proper behavior among Pokemon up to Level 35. Additionally, as per custom, accept this TM.

Nature Power varies based on the terrain and Field Effects in which it is used. To use it effectively, one must exercise proper knowledge and understanding-- a staple of an effective trainer.

Use it wisely.

Now, from here, where do you intend to go?

If you do not have other intentions, I have one final request for you. Because of my status as Leader and faculty of this school, I cannot stray far from it right now.

However, there is still a crisis in this city. As you no doubt now, the Jasper and Beryl Ward have been ransacked by the same spell as Obsidia.

However, whereas we caught Obsidia in a budding state, we were not so fortunate with those wards.

Being that you alone have had the successful experience of terminating the previously active, project, I ask you venture to the Jasper Ward. Discover if there is not a similar plot behind the destruction there.

Moreover, this will be useful for your own quest as well. One of the Reborn League Gyms lies beyond Jasper.

I will make preparations for your passage into Jasper.

I might wish you 'Good luck,' however 'luck' is merely an illusory essentialization of statistics, and is neither inherently good nor bad.

Regardless, farewell.
Sprites
| | | |
| --- | --- | --- |
| | | |
| Trainer sprite | VS sprite | Overworld sprite |
Community content is available under
CC-BY-SA
unless otherwise noted.