The field is rife with sand.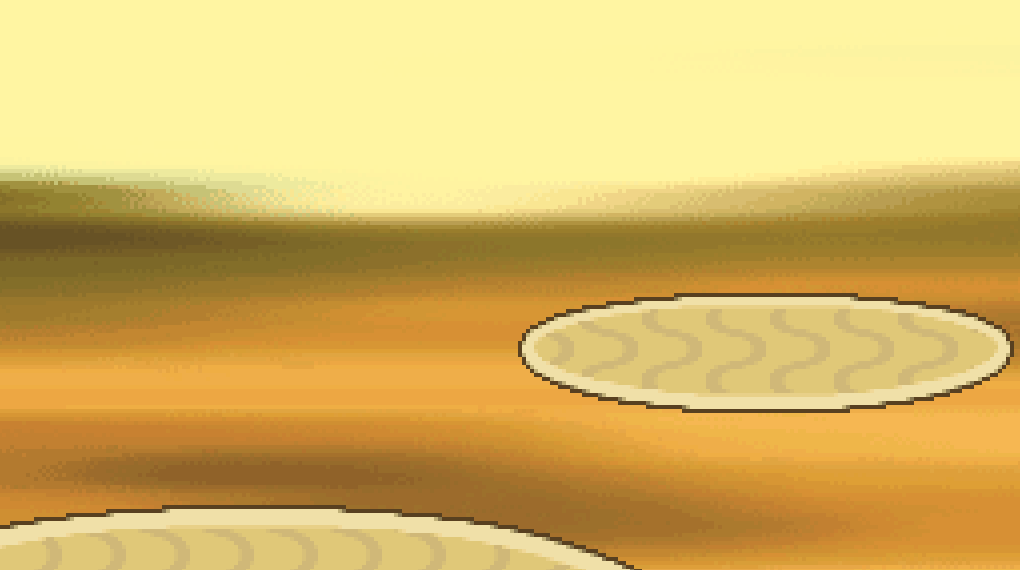 Desert Field is one of the field effects. It appears in sandy areas like the Tourmaline Desert and is the setting of Florinia's gym battle. Unlike most other field effects, it cannot be summoned by any means, whether by transforming another field or by some combination of moves, nor can it be transformed or terminated by any permanent means.
General Effects
Edit
Abilities Affected
Edit
Moves Affected
Edit
Moves with a 1.5x increase in base power
Edit
The desert strengthened the attack!
Other Moves
Edit
The Telluric Seed boosts Defense, Special Defense and Speed but applies Sand Tomb to the user.

Community content is available under
CC-BY-SA
unless otherwise noted.