Darkness is gathering...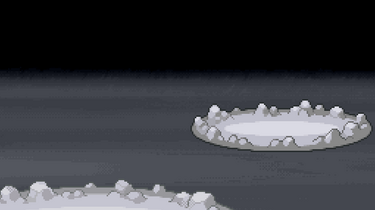 Dark Crystal Cavern is one of the Field Effects. It appears constantly in the darker caverns of Iolia Valley and is the setting of the gym battle with Luna
Transitions from other Field Effects
A Crystal Cavern will transform into this terrain if Dark Pulse, Dark Void, Night Daze, or Light that Burns the Sky are used.
Abilities Affected
Moves Affected
Moves with a 1.5x increase in power
Moves with a 2x increase in base power
Other moves
Transitions to other Field Effects
Earthquake, Bulldoze, Magnitude, or Tectonic Rage will transform this field effect into a Cave.
Harsh Sunlight will temporarily transform this field effect into a Crystal Cavern.
Sky Uppercut will transform this field effect into a Mountain.
Blizzard, Glaciate and Subzero Slammer will transform this field into Icy Field.
Seed
Magical Seed boosts Special Defense and applies Magic Coat to the user.