Opening variation set.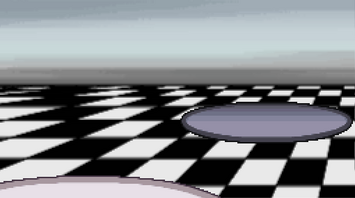 Chess Board is one of the Field Effects. It appears in Radomus's gym. Unlike most other field effects, it cannot be summoned by any means, whether by transforming another field or by some combination of moves, nor can it be transformed by any permanent means.
Psychic, Strength, Ancient Power and Continental Crush will become Chess Moves, boosted to 1.5x base power and applying additional Rock-type damage. Chess Moves deal 2x damage to Pokémon with Oblivious, Simple, Klutz, and Unaware, as well as those suffering from confusion, but 0.5x damage against Pokémon with Adaptability, Synchronize, Telepathy, and Anticipation.
Moves that increase in base power to 1.5x
[
edit
|
edit source
]
Moves with amplified stat changes
[
edit
|
edit source
]
Transitions to other Field Effects
[
edit
|
edit source
]
Stomping Tantrum and Tectonic Rage will terminate this field effect.
The Synthetic Seed boosts Special Attack and applies Magic Coat to the user
Community content is available under
CC-BY-SA
unless otherwise noted.