Now presenting...!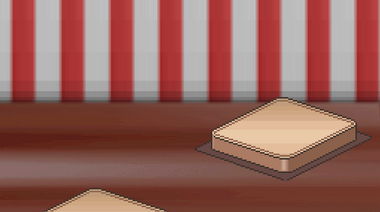 Big Top Arena is one of the Field Effects. It is the setting of Samson's and Ciel's gym battle in Agate Circus. Unlike most other field effects, it cannot be summoned by any means, whether by transforming another field or by some combination of moves, nor can it be transformed or terminated by any permanent means.
...OVER 9000!!! (3x)
...POWERFUL! (2x)
...NICE! (1.5x)
...OK! (1x)
...WEAK! (.5x)
High Striker Attacks deal a random increment of damage between 0.5x and 3x. Pokémon with boosted Attack, as well as Pokémon with Sheer Force, Huge Power, Pure Power, and Guts will roll higher amounts. Likewise, lowered Attack decreases the chance of high rolls, regardless of ability. High Striker Attacks include all physical Fighting-type move and the following:
Dancer boosts Speed and Special Attack every time a dance move is used on its own turn
Moves with a 1.5x increase in power
[
edit
|
edit source
]
All sound-based moves and the following:
Moves with amplified stat changes
[
edit
|
edit source
]
The Synthetic Seed boosts Attack and applies Helping Hand to the user

Community content is available under
CC-BY-SA
unless otherwise noted.